About the NAVWAR Mission
Naval Information Warfare Systems Command (NAVWAR) is responsible for providing the critical networks, sensors and systems to connect the air, surface, subsurface, space and cyberspace that are vital to the Navy and to national security. Just as the nation requires dependable banking, transportation and energy to function as a modern society, the Navy depends on resilient connected systems, logistics, networks and communications to accomplish its mission.
In the era of information warfare, our homeland is no longer a sanctuary. Our adversaries reach across cyberspace daily to attack our networks, try to steal critical information and get a foothold in our connected society. NAVWAR operates one of the world's largest intranets, with more than 700,000 users in 2,500 locations around the world, blocking more than 231 million unauthorized intrusion attempts per month, all while providing the essential communications the nation needs for strategic defense, communications and deterrence.
To execute its high-tech operations and to meet emerging security requirements, NAVWAR must have facilities to support its ability to identify, develop, deliver and sustain information warfare capabilities and services that enable naval, joint, coalition and other national missions. NAVWAR's current facilities are not adaptable, sustainable or compatible with these growing mission requirements.
NAVWAR changed its name from Space and Naval Warfare Systems Command (SPAWAR) to Naval Information Warfare Systems Command in June 2019 to match the changing environment of cybersecurity. Information and cyber warfare is now a fundamental element of warfare, an essential concept within the Navy's strategy, and is recognized as a warfare area on par with the traditional domains of air, sea, land and space.
If NAVWAR is unable to execute its mission, there is an impact; a ripple effect throughout the Navy. Without this network protection, the secure information, and the essential systems NAVWAR provides with the cyber defenses to protect them, the Navy's mission is also at risk.
The need for new facilities is urgent. Adversaries don't rest. The Navy and nation are under cyberattack each day, and NAVWAR's technical programs are at the front line of defense against them.
NAVWAR Vision: Rapidly deliver cyber warfighting capability from seabed to space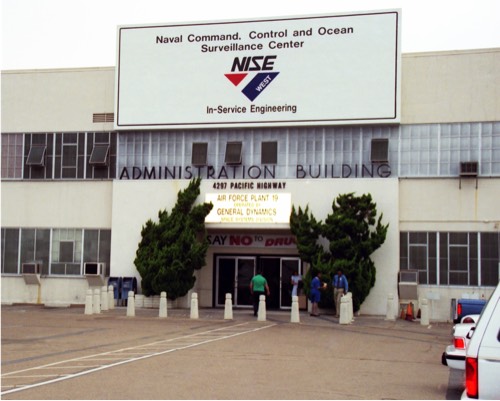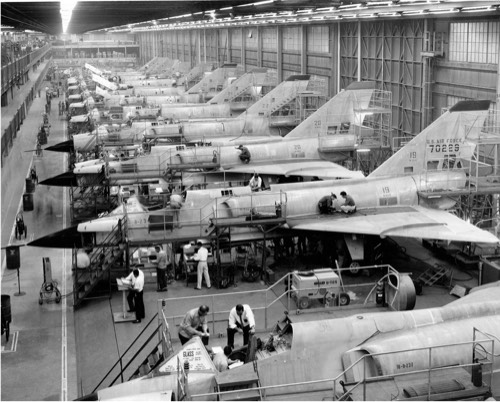 About the Navy OTC Revitalization
NAVWAR is a major tenant at Naval Base Point Loma Old Town Campus (NBPL OTC). It is comprised of 70.5 acres (48.7 acres OTC Site 1 and 21.8 acre OTC Site 2). NBPL OTC is approximately 1.5 miles from downtown San Diego and 1/2 mile to San Diego International Airport, and is located in the City of San Diego, Midway-Pacific Community Planning Area. NBPL OTC is near Interstate 8, and adjacent to Interstate 5 and Pacific Highway.
The main buildings consist of World War II-era aircraft manufacturing plants and associated administrative office buildings. OTC Site 1 was used during World War II to manufacture aircraft, and it has been partially modernized to provide training facilities, administrative office space and industrial (laboratories, shops and warehouse) space to support the current tenants. The existing space is currently inefficiently utilized and is functionally obsolete given the 1940s era facilities design.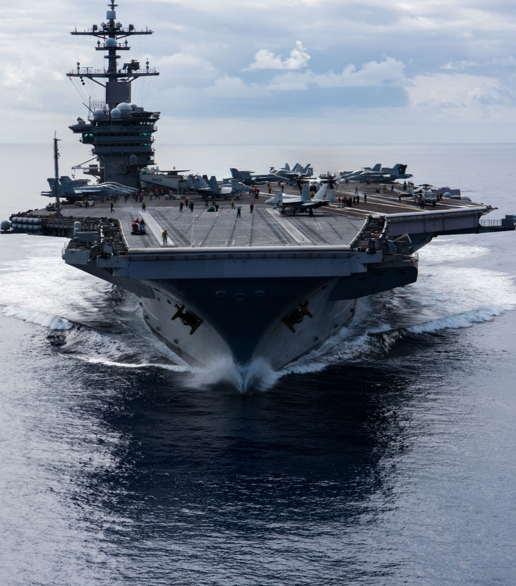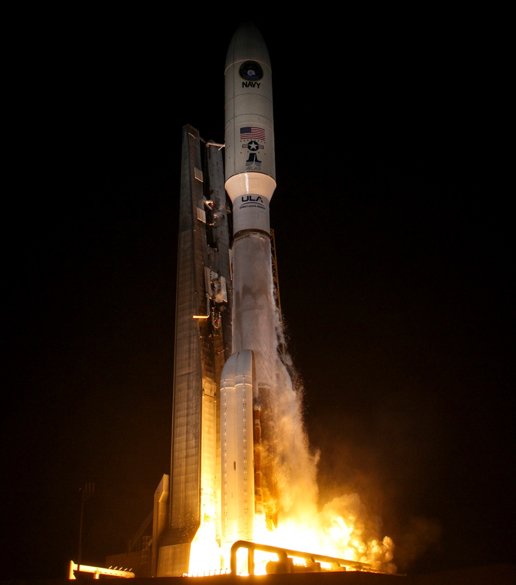 Project History
2017

NAVWAR and Navy Region Southwest initiated a plan to transform 70.5 acres of prime San Diego real estate into a project that would benefit the NAVWAR mission and the local community.

2018

Naval Facilities Engineering Command Southwest (NAVFAC SW) issued a Request for Interest (RFI) for revitalization of the NAVWAR facilities. The Navy received several detailed responses in reply to the RFI. The submittals outlined a wide range of exciting opportunities for the NAVWAR facilities. One submittal was from the San Diego Association of Governments (SANDAG), recommending the incorporation of a regional mass transit hub in order to support a critical local need to connect mass transit to the San Diego International Airport.

2019

In September 2019, the Navy signed an agreement with SANDAG to pursue planning for the revitalization of the OTC, which could include a potential regional transit center as part of development. With this agreement, SANDAG provides a potential development opportunity that would enhance the value of the property and benefit both NAVWAR and the community.

2020

On January 23, 2020, the Navy signed an agreement with SANDAG, which expands on the agreement signed in September 2019.

On January 24, 2020 a Notice of Intent (NOI) was published in the Federal Register announcing the Navy's intent to prepare an Environmental Impact Statement (EIS) to analyze the potential environmental effects associated with revitalization of the OTC to support NAVWAR's current and future operational readiness.

On February 24, 2020, the Navy completed a 30-day public scoping period. The Navy is using scoping input from the public during preparation of the Draft EIS.